Who has the cheapest vehicle check today in the UK? That's a common question, and if you're into saving money and not paying over the odds you'll be pleased to know we've done an unbiased analysis for you.
Not all vehicle checks are created equal – you often get differing types of information in each one, so how can you be sure which ones to buy? Should you buy multiple ones from different providers, even? These are all valid questions that we'll assess below in this guide.
Which is the cheapest vehicle check?
First thing's first. We aren't just saying this – but we really think we are. Verify this using the table below to see the results from our tests yourself, or order a Premium vehicle check for £9.95 (inc VAT) or just get a free basic report, it's entirely up to you!
FreeCarCheck
HPI Check
CarVeto
mycarcheck

Free history check

Free

 N/A
Free
Free

Full history check

£9.95

£19.99
£12.50
£9.99
Are all these checks the same?
Side-by-side, we offer exactly the same checks and use the same data sources as the market leader(s).
We also back every Premium vehicle check with a £30,000 Data Guarantee, meaning if some of the information that we show you is wrong, we offer a Guarantee up to £30,000 to cover your costs. And did we mention that a Premium check with us better than half the price of other brands — so, why pay more?
So to summarise (price per vehicle, single check only, as of 3rd Feb 2020):
🏆 Free Car Check – £9.95
mycarcheck – £9.99
Total Car Check – £9.99
HPI Check – £19.99
CarTaxCheck – £9.99
Do I have to pay or can I do the legwork myself?
You can always do some of the checks for free, but it will require some creative thinking, and indeed a lot of the important checks are simply not possible to do for free.
For example, an outstanding finance check is only possible if you use a service provider like Experian, who do not provide financing data for free at all (it's how they make money after all).
The same is true for the DVLA – while they do issue information on MoT and VED (vehicle tax), you will find that a lot of other information is chargeable-only, and you must pay. Whether you pay for a Premium report via us, or to the DVLA directly, it doesn't matter – but obtaining information manually on a vehicle from the DVLA will take up to a few weeks. All our vehicle data is checked instantly and available to you within 5 seconds!
If you want to look up information for free, then it's certainly possible to an extent. For example we have written this guide here that details how to obtain owner information (previous keeper etc) here.
Isn't MoT and Tax data available already for free?
Yes, some information is available from GOV.uk (from here) – but it's worth stating that our reports contain so much more data than this. Our Free report isn't just an alternative to the DVLA who provide MOT pass/fail information — we also provide every Free report user with the following:
Import check
Export check
No. of colour changes
Plate changes
MoT History
But if you want to find out if a vehicle has things like outstanding finance, has ever been scrapped, or written off etc, then this is only possible by purchasing a Premium report (or similar from other websites).
As per the above, this information is not given out for free so you won't find it for free anywhere online – despite what some websites may claim (and are probably just trying to mislead you…). There's a lot of clickbait and dishonesty out there, so be careful.
We only sell one type of report – so you get every check needed in the price – just £9.95.
So is there such a thing as a free vehicle history check?
Not really, if you want the full works and maximum peace of mind. If you just want the basics then yes we (and others) do provide certain vehicle data for free (get started by entering your vehicle reg plate here), but given that we are charged money for each vehicle check ourselves from places like Experian, DVLA, SMMT etc to access their data, you simply will not find a website giving it all out for free – they'd be operating at a huge loss!
Why should I bother with a vehicle history check?
With a vehicle history report, it's possible to check for any prior accidents, problems with the car, and the number of previous owners. Dealers can sometimes pay for this third-party service, but if the sale is through a private seller, the purchaser will most likely have to foot the bill (that means you!). But it needn't break the bank – our Premium report is just £9.95 per vehicle.
Whether you use HPICheck.com, CarAnalytics, or any other car checker service, it's always important to fully verify yourself and satisfy your own minds that the history of the car and the stories of its owners are completely sound – if you don't then you could face having to hand the vehicle back, or having it seized. Not to mention having the complete experience of car-buying absolutely ruined and made 100x more stressful!
As is often the case, if you buy a stolen vehicle, the seller will of course not give you a refund (in all likelihood anyway) unless they're feeling very generous indeed  — it'll be up to your insurer to sort out. Often the seller will have not known themselves if they did not do their own vehicle background checks either, and are also potential  victims of the scam. Which brings us nicely onto…
What scams are there to be aware of?
Quite a few, sadly. Second hand motor dealers aren't exactly famous for being honest – but most of them probably are 🙂 Our Premium reports check for all these scams for your peace of mind.
Here are a few examples: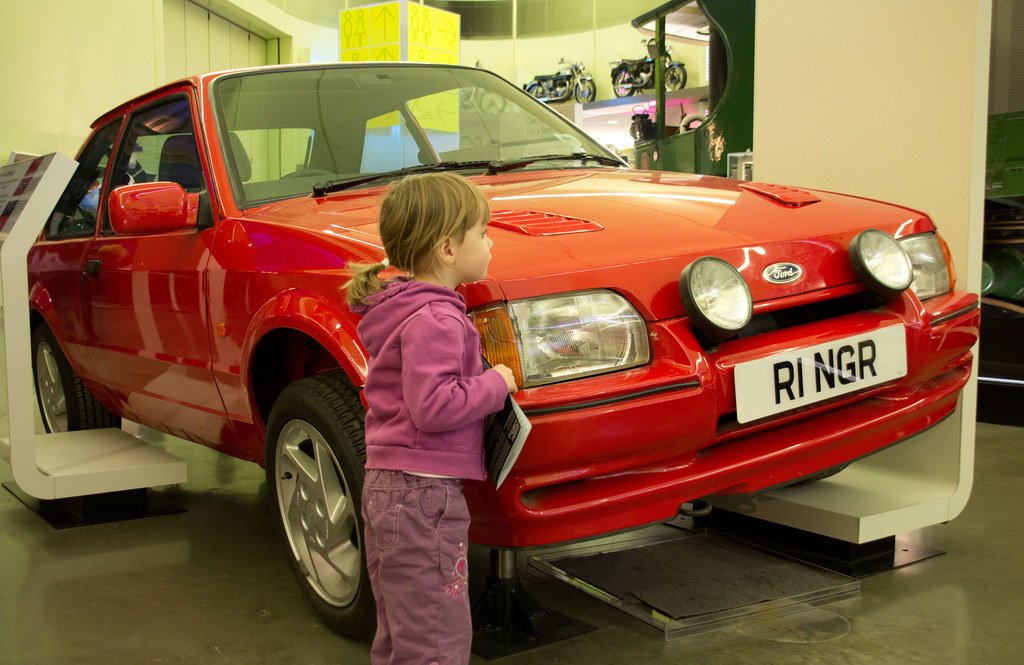 Clocking
Low-mileage cars are worth more than high-mileage ones, which is why some vendors reduce the displayed mileage on the cars they're selling – it's a practice known as clocking. A car's mileage display is known as its odometer; many modern ones are digital so they're even easier to clock (despite what many people think).
One common scam related to this is the odometer showing different results when you buy, and then subsequently collect the car. For example if you buy the car with 50,000 miles on the clock, you will then find that a week later when you go to the collect the car the mileage is now 80,000. In cases like this the vehicle has been artificially wound back, and since reverted to its correct mileage in the intervening time. Most people don't notice until they've left the seller's premises so make sure to check it before you drive away!
Ringing
Ringing is simply re-packaging a stolen car by changing its "identification". All cars have a VIN – vehicle identification number – that uniquely identifies it. When you buy a car you're reliant on its identity being genuine. You can guard against buying a ringer by inspecting the registration document closely and ensuring that the chassis and engine numbers on it match those on the car you're viewing. Make sure you're looking at the car on the seller's drive – at the address on the registration document.
Cut and Shut
Less common nowadays, but a "Cut and Shut" is simply when two cars have been stitched together! Mostly this is when a car has been in a serious crash and the front is not repairable, so the entire front-end from another car is illegally added to the front of it! After a re-spray it's hard to know.
So how do you know if a car is a "cut and shut"?
Firstly, check for a colour change (we can provide this information as part of our Premium report). Although most colour changes are genuine, it's not impossible that one has been conducted to mask a cut-and-shut; after all it's two cars stitched together and the chances of their paint matching perfectly is rather slim. Not to mention the welding process creating a complete mess that needs to be smoothed over with copious amounts of paint and filler.
Fake Sellers that are actually Dealers
This one is easy to see once you know how. You'll often see a mobile number and no easily-findable address on AutoTrader and such places. If a seller is legitimate they will meet you at their house, but often a fake seller (who is actually a dealer) will ask you to meet on the street or somewhere public.
So why would a dealer pose as a private seller…!? The reason is to get around UK laws and regulations — in the UK, dealers have certain legal obligations such as advising the buyer about any faults, and also optionally offering a warranty. Private sellers do not have any such requirements, so if the dealer wants to skirt the law he will pose as a private seller. But of course, only poor quality or damaged vehicles are normally sold via this method. Legitimate dealers would never do this.
How to avoid this type of scam: Again, this one's easy.
Just ring up and say you're "phoning about the car for sale…". Don't mention specifics; if they are a genuine private seller they'll only be selling one vehicle at a time. If they reply asking which one, then you know you've come across a fake private seller. Be prepared to walk away!
Where can I get a free car valuation?
You don't need to pay for a vehicle valuation – we're going to shortly be adding this for free. It's currently possible to use a few loopholes and little-known methods to obtain a free valuation for a car but we'll be adding a dedicated article on that very shortly .