A survey was commissioned by a well-known UK motoring organisation recently, as reported by the Telegraph, asking drivers how important a service history is to them.
It may come as no surprise, but a majority of the people surveyed said that a comprehensive service history is either important or very important to them. They also said that they would be prepared to pay for a more premium car, if there was an extensive pile of paperwork that showed it had been looked after and well maintained.
Are cars without full service history worth less?
The short answer is: Yes. According to the survey, only 20% of the people asked, said that a lack of service history would make no difference to their decision to purchase.
Of the 80% who said it would make a difference, they either said that they would walk away from the sale, or try and negotiate a substantial discount. In some cases, this discount was as much as 20%.
The survey also revealed some other interesting facts:
75% of motorists would be put off buying a car with no service history
15% would consider buying a car with no service history if there was a reduction in the price
54% of those people would expect at least 15% off the asking price
25% of the same group would want at least 20% off the asking price
So what is a 'full service history' (FSH)?
A full service history (FSH) is basically a collection of documents that back up the fact that all routine servicing and maintenance has been carried out at the correct intervals, and according to the vehicle manufacturer's schedule. But that's not all. Vehicles (bikes, vans, cars) need a lot more than just the routine servicing – especially as the mileage increases.
If you buy a car that has high mileage on the clock, the chances are it will have had at least one of the following replaced at some point:
Brake discs and pads
Shock absorbers
Suspension bushes
Clutch
Exhaust
Radiator
These repairs – although vital for the longevity of the vehicle – will fall outside of the manufacturer's servicing schedule, due to the fact that it isn't the mileage of the car that will dictate when these are replaced.
It may also help to spot illegal things like vehicle clocking (mileage clocking).
Other factors such as how or where the car is driven, and where the car is stored will make a bigger impact on how often these parts need to be replaced.
So a service history is a lot more than evidence of routine maintenance such as oil and filter changes. It's proof that other items have been replaced. Items such as the battery, alternator, and timing belt. Such a history goes a long way to reinforce the fact that the vehicle has been well looked after.
Of course, it also lets the potential new owner know when to expect to replace such parts again in the future.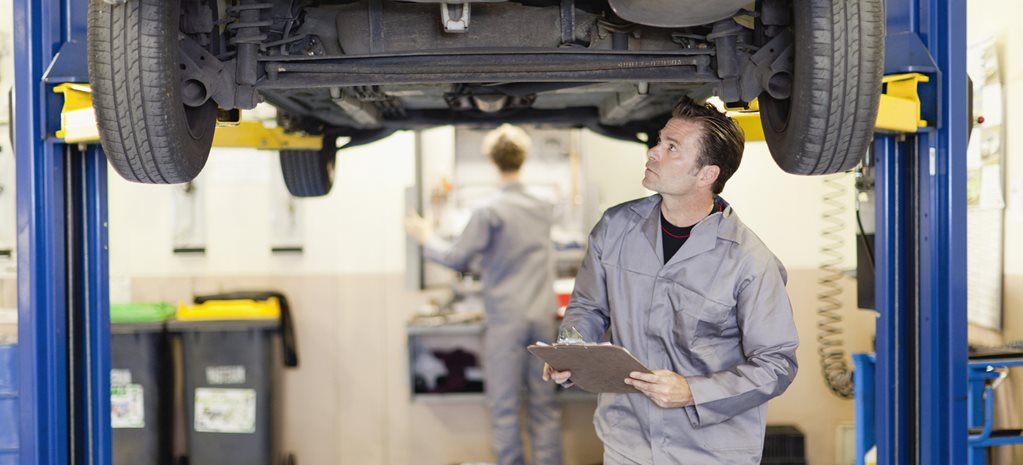 Major Services
Unfortunately it's not uncommon for car owners to skimp on car maintenance; especially if they know that they are going to be selling the car on at some point.
This is why it's important to confirm that the maintenance has take place. It's also worth checking that the maintenance has been carried out as per the manufacturer's schedule.
Also make sure that the car has had major services when due, and not just the minor ones (difference explained here)…  Major services require the replacement of more parts. This makes them more expensive. And that is the main reason why they are often not carried out.
Minor vs major vehicle service explained:
A minor servicing generally includes a comprehensive vehicle inspection and diagnostic checks, engine oil and filter replacement, vehicle greasing and tyre rotation by a professional factory-trained technician. It can be part of the logbook service and sometimes it will be referred to as a basic or general service.
A major service on the other hands, includes replacing transmission and differential oils, which lubricates the ring and gears that transfer power from the driveshaft to the wheel axles. You can also count on checking and replacing brake and clutch fluid, adjusting clearance to make sure the most important parts in your engine keep running in optimal condition and checking and replacing wheel bearing grease, to name but a few of the additional items required.
If a vehicle has been well maintained by its former keeper, then they will want to prove this to you, the buyer (obviously, it is in their interests, as they will get more money!). It may seem like a lot of extra work checking all the vehicle service history paperwork such as the V5. However, it will pay dividends in the future for the vast majority of people.
Order a free vehicle check today and upgrade optionally to a full, Premium check for only £9.95. FreeCarCheck are the cheapest UK vehicle check service on the internet!