It's been a while since we had to display tax discs (VED) on our cars here in the UK, but did you know that the very last one to be printed is for sale?
Surprisingly, these old tax discs have found some retail value on sites like eBay – but there are estimated to be over 1M cars still displaying old VED discs, so it's unlikely that they will all be worth something.
The real value comes with the rarity, and in this case it doesn't get much rarer than the very last one to be printed by the DVLA. The disc was issued up until 31 October 2014, almost a month after it was no longer compulsory to show a disc on a vehicle according to UK law. The tax disc shows how a driver paid £99 in Vehicle Excise Duty back in May 2014 for their MG.
To buy the historic tax disc instantly, buyers must pay an eye-watering £250 upfront. However, other options are available.Interested parties can make the seller an immediate offer for less money which could be considered and potentially accepted.
Keen buyers could also make use of a credit system and pay £12 per month over 24 months to pay back the value of the disc.
But be aware of other stealth costs if you are looking to buy one of these old tax discs. Delivery fees are also charged, sometimes up to £8.50 and the seller warns the disc may not be delivered until at least the first week of November.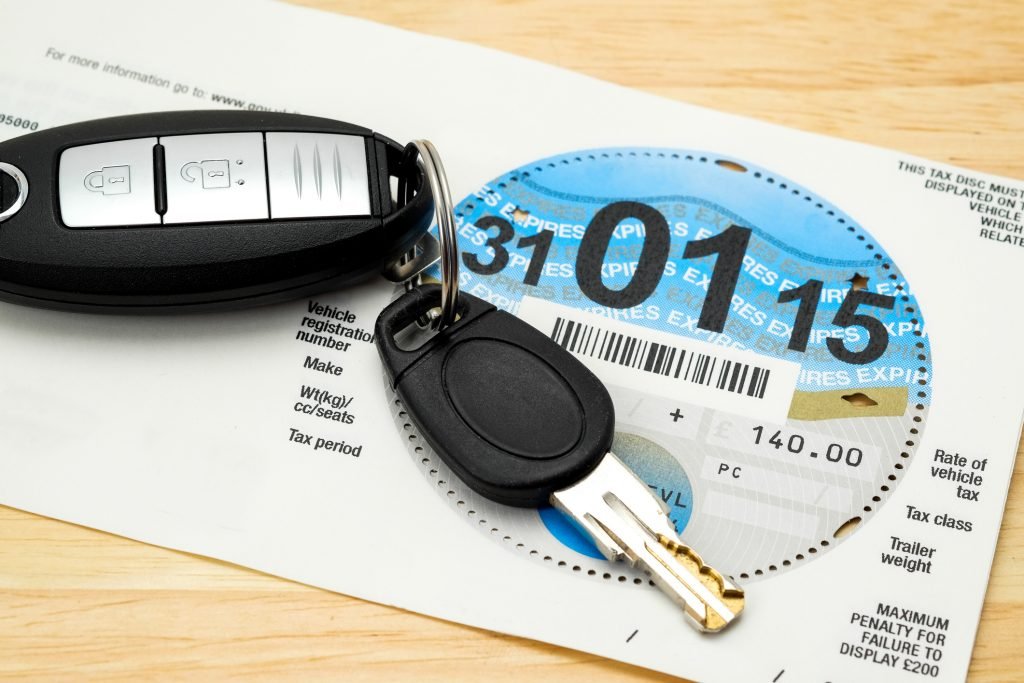 Other "collectible" discs available on the eBay marketplace for top prices include a set of seven former paper discs belonging to a Ford vehicle.
The various discs show dates from 2006 to 2009 and one is currently available on the online marketplace for £200. Last year, one tax disc sold for a massive £1,225 after 16 bids took the rare 1921 edition pass its initial £100 starting price.
Another set of two vintage tax discs sold for a massive £860 as historic motoring fans jump to own a piece of history. A classic 1921 vintage disc has hit eBay for a shocking £750 and note that 11 people watch the trade on the online platform.
How to check if car tax is valid
It's true that car tax discs aren't required to be displayed now, but it's still very much a legal requirement to buy tax. And if a seller hasn't got it, could that be a warning that other things aren't quite in order? Don't forget to check all the other important points when you're buying a used car, not just the VED (car tax). You might live to regret it if you don't.
So what do you think, is your tax disc a potential collector's item? Or is this just another load of junk that people on eBay are trying to sell? Let us know in the comments.