If you've already got the VIN for a vehicle, and you want to know the vehicle history (or anything else) you're going to need to know the number plate (VRM) first. We've created this free guide to help you find out how to do it, right now, for absolutely no cost.
Important: Please take our anonymous 20 second survey here so that we can better understand your VIN usage requirements. We have sadly had to withdraw this free service due to increasing costs.

How to find any VIN for FREE!
At present, most vehicle checks (whether free or paid) will only provide you with the last 5 digits of the VIN. Chances are you're going to need the whole VIN, and here's how to get it:
Check the V5C log book as this will list the VIN at the very top.
Use our free service (coming soon) to look up the VIN, using the number plate (VRM) only, for example: AB51 ABC. We'll tell you the VIN for free.
Manually check the vehicle itself, it'll be listed on the windscreen or chassis, or often in the service booklet. Anyone can view the VIN of any vehicle if they know how.
What is a "VIN" number?
It actually stands for Vehicle Identification Number, so if you're calling it a "VIN Number" you're effectively saying "number" twice!
Every vehicle in the UK should have a VIN number, indeed every vehicle sold anywhere in the world should have one. It's a unique code that identifies the vehicle and, unlike a registration plate, cannot be changed.
Where do I find the VIN on the vehicle?
On the vehicle itself, you'll find the VIN in a few places. Firstly, stamped onto the VIN plate, right inside the engine compartments, so lift the bonnet and start looking 🙂 .  It may be called "engine number", "chassis number" or "identification number" and appears like the image below (look for the black or blue-back plate):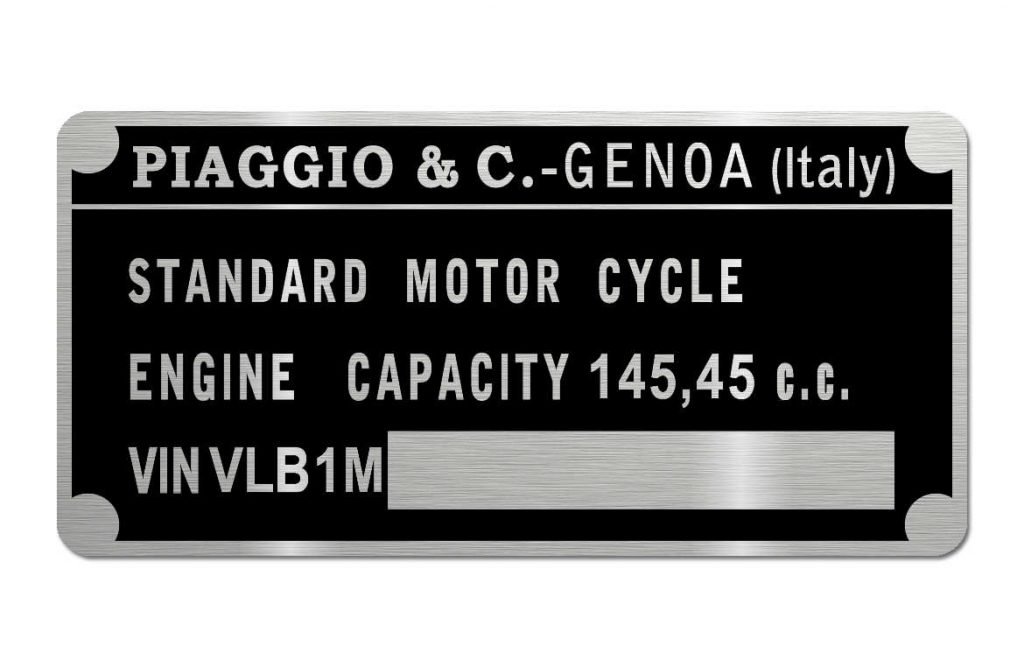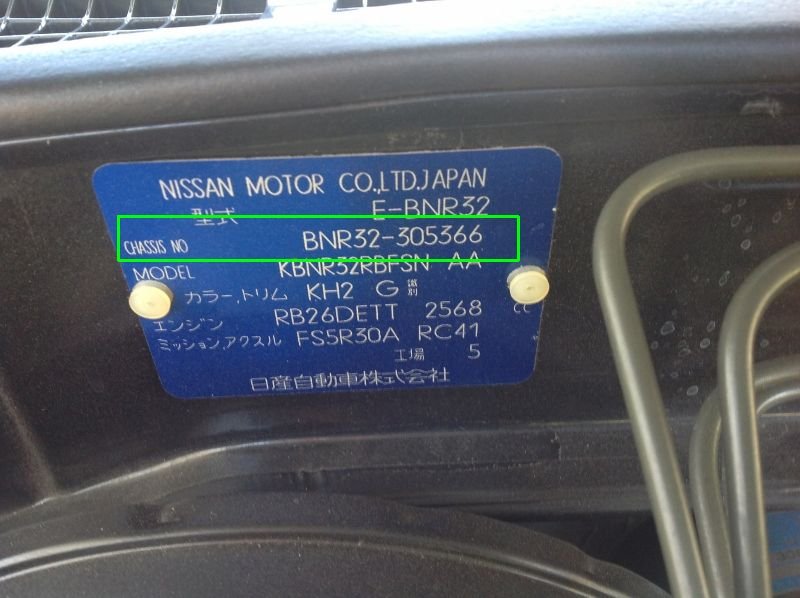 It'll also be stamped onto the vehicle elsewhere – possibly under the windscreen, or more likely into a door. Similar to this: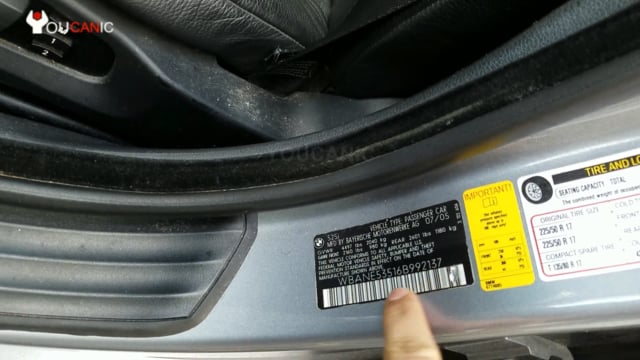 Last but not least, the VIN should also be in the service book(s). If these are the newer digital ones then it's harder to check them yourself, sadl, but if the vehicle you're viewing has a physical service booklet then you should most definitely ask to see it before buying the vehicle!
Make sure to check the V5C logbook as well (as described above), you'll find it under Section 4: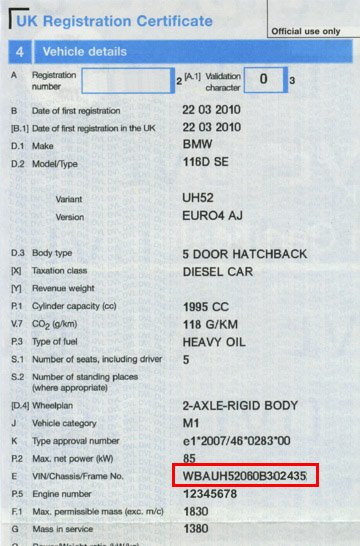 So in summary: Be sure to check ALL of these sources yourself to make sure that the VIN is the same for all of them. It sounds obvious – but too many people simply don't bother!
Why would a vehicle have no VIN…?
If a vehicle has no VIN, make sure you're not simply looking in the wrong place….! It's quite hard to find them if you don't know where to look.
If you still can't find it, then it's possible the VIN has been removed – a potential red flag. There are a few possible explanations here: Cars that have been heavily modified often will have no VIN as the modifications have overwritten or removed it, so always be prepared to ask serious questions to the seller if there is no VIN visible. If they do not offer a reasonable reason why, then walk away from the sale.
Another explanation might be that the vehicle was previously stolen, the criminals try to clone/blank it by removing its VIN which is effectively its "identification document"! Order a Vehicle Check from us and we'll tell you if the vehicle has ever been stolen or not.
Can you change VIN numbers?
Some cars like kit cars or seriously altered vehicles have had a VIN change, but this is very rare. The GOV.uk website has more information here. But generally speaking, no. If a car has a serious accident then that VIN will still apply to the old vehicle, i.e. it won't get re-used on a newer vehicle.
Globally each vehicle has its own unique VIN / chassis number, and the system is tightly regulated, so if you've come across a possible duplicate VIN, walk away.
Will a Vehicle Check show the VIN?
Yes and no. Our Premium vehicle check service displays the last 5 digits of the VIN only. No vehicle check service will display the full VIN – because it is against DVLA data disclosure laws to do so.
Once you have the last 5 digits, you are strongly advised to check these digits against the vehicle's VIN yourself – make sure that the last 5 digits in your Premium report (sample) match those on the vehicle. See above to find out how to manually check this yourself, it only takes 10 seconds and can save you a lot of headache later!
Please note that our free VIN lookup service has unfortunately been suspended, due to rising costs. Please take our 20 second survey here so that we can better understand your VIN usage requirements and try to bring it back.