Buying a car can often be an exciting experience.
However, there are a few scenarios that could make it a complete nightmare. How would you feel if you unwillingly bought a stolen car? Even if you buy a stolen car in good faith, the police will be able to seize it. If a previous owner bought the car on finance then you could also still be liable for any outstanding payments. Therefore you need to check if a car is stolen.
Fortunately, there are ways to minimise the risk of buying a stolen car, including checks that you can carry out before you make the purchase. Read on for the different ways that you can protect yourself and check whether a car has been stolen.
How to Check if a Car is Stolen
In the majority of cases, a stolen car will have a different identity in order to cover up the fact that it is stolen. This means that it's not always easy to tell if a car has a hidden past. If you want to satisfy yourself that the car you're looking at buying is not stolen, then there are a number of things that you have to do. Here are some of the golden rules that you must consider whenever you buy a used car:
Ask to see an original copy of the V5c registration document for the car (also known as the logbook) – make sure that the document contains the DVLA watermark.
Check that the carts number plate and Vehicle Identification Number (VIN) match those on the logbook.
You should never buy a car that doesn't come with a logbook. People who try to shift stolen cars often try to sell them without their logbooks, explaining that it has been sent to the DVLA for updating. Although this could well be the case, it's best to wait until the logbook is available as there's no way of checking.
When you buy from a private seller, ask to see proof of their identification. Make sure that the address on this identification matches the recorded address of the current owner on the V5C.
Invest in a police database check that will identify a previously stolen vehicle.
When you View the Car
When it comes to finding out whether a car is stolen, a lot of the work involves determining whether the car has had its identity changed. Performing the above checks on the logbook will help to decide if that is the case. There are also some other checks that can be carried out when the car is in front of you.
Inspect the vehicle yourself or have a mechanic take a look if you're not very confident. You've hopefully checked that the VIN on the car matches that on the logbook. Be sure to check that the VIN matches in all of the usual places.  These are usually the door, dash and engine bay but the location varies depending on the make and model of the car. All of these numbers should match each other and if they don't or there has been an obvious attempt to change or remove any of these numbers then it's time to walk away.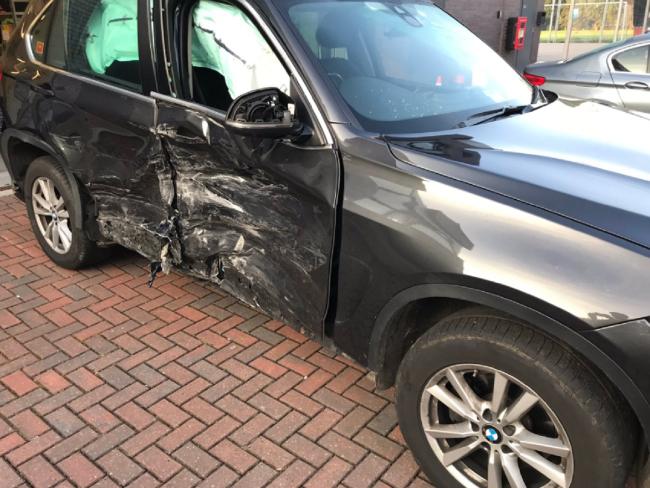 Check to see if any obvious changes have been made to the vehicle, and see if the seller mentions them. If the seller is unaware of particular items that have been replaced during their ownership then it could be an indication that they have not really owned the car and that it may have been stolen.
Check if a Car is Stolen Online
Checking your vehicle's history with an online car check or HPI check will give you complete peace of mind. This is because these checks will provide you with a lot of information that's not readily available to the public. Not only will you be able to tell if the car has been stolen in the past, but you will also be able to see if it has been written off. And you can see whether the car has any outstanding finance and whether there are any anomalies with the mileage. For just a few pounds you will get complete peace of mind and it will go a long way to help you protect yourself and prevent you from buying a car with a bad history.
Protect Yourself
When it comes to purchasing a car, the only person who has your best interests at heart is yourself. When it comes to making smart financial decisions, you shouldn't depend on anyone else. Contrary to popular belief, your car insurance will not protect you against purchasing a vehicle that has been stolen. Simply educating yourself on the car buying process is the best why that you can protect yourself. So to check if a car is stolen, follow these three steps:
Verify the VIN of the car
Get a vehicle inspection by a reputable mechanic
Check the vehicle's history with an online car check
Knowing what to look for will dramatically reduce the risk of you becoming an innocent victim of someone else's crime. If you think the deal you are getting is too good to be true, then it could well be.  Just remember it's not worth getting a good deal on a stolen car, because the chances are you will lose the car as well as any money that you paid for it.