Everyone has heard of the HPI Check: it has been around for decades and was in fact the original vehicle data checking service in the UK… But times change, and the market has been opened up in recent years, meaning you can now get the same information from various other companies and websites (including ours!) for much less money.
Just a quick note: A lot of people refer to an "HPI Check" as a catch-all term for any sort of vehicle check, in the same way they might call a vacuum cleaner a Hoover — that's how ubiquitous the HPI Check® is. Whatever you call them: HPI Checks, vehicle checks, car history checks, they all pretty much mean the same thing…
HPI Clear: what does it mean?
HPI Clear is term used by car dealers to mean that a vehicle has no adverse history. It's really just a marketing term, and specifically refers to the fact that a vehicle has no outstanding finance, the vehicle isn't written off, etc etc. In other words it's fully "clear" or clean and can be used legally on UK roads, and sold or bought. However, be aware that you should always ask for proof of a vehicle being "HPI clear" – a downloadable copy or a link to a vehicle check website.
Do I need to use the official HPI Check service?
There are some reasons why you may want to use other providers like FreeCarCheck, rather than older more established players in the market such as HPI Check® . The main reason is price – we are half the price. And you get exactly the same as you would if you went with another provider – so why pay more?
Here are FreeCarCheck we process hundreds of free and Premium car checks every few hours. If you're still not sure, then read our glowing reviews.
Half the price of the 'official' HPI Check
All the same great features
Vehicle history reports instantly available
Over 10,000 satisfied customers
How much are HPI checks?
HPI Check® themselves aren't cheap. In fact, for a one-off, full vehicle check, they will charge a whopping £19.95!   [source]

That's pricey – and there's no need to pay over the odds, when a FreeCarCheck Premium report has exactly the same in-depth checks, for less than half the price – at only £9.95.  We even use the same data providers, and offer a £30,000 Data Guarantee against all our checks for peace of mind. Why pay more?
Are all HPI checks created equal?
Not all providers will offer the same checks as each other, but we guarantee to include ALL the checks that you get from those who charge up to three times as much. Our in-depth Premium checks will verify if any vehicle has been stolen, has outstanding finance, written-off, and many more data checks — all for a one-off fee.
Should I bother with an HPI style check anyway?
When its time to change your car, one of the most enjoyable parts of the process is searching for your new vehicle. Browsing the online car classifieds, or taking a walk around the dealership, the many different possibilities available to you can really stir your imagination. And when you find your perfect vehicle, it's easy to get over-excited and rush to buy it, just in case someone else falls it in love with it like you have.
🤑 Is there such a thing as a FREE HPI Check?
Yes and no.
You can get a completely FREE vehicle check on us, but it does not include every single check that is included in our Premium reports. But be aware: You will not find a completely free vehicle check service, because quite simply the provider is being charged for each "premium" lookup. In other words, no vehicle check service is going to give away free data that they themselves are being charged for, to obtain. They'd go bust overnight!
To give a real-life example: The DVLA charge us anywhere between £1 and £5 for each individual check, so no provider is going to be giving away that kind of data for free as they'd make a huge loss. It's also a legal requirement to not give away a lot of this information for free, as per the Terms and Conditions of several third-parties.
You CAN however get a lot of information for free, but if you're buying the vehicle it really does pay to get a fully-detailed Premium report.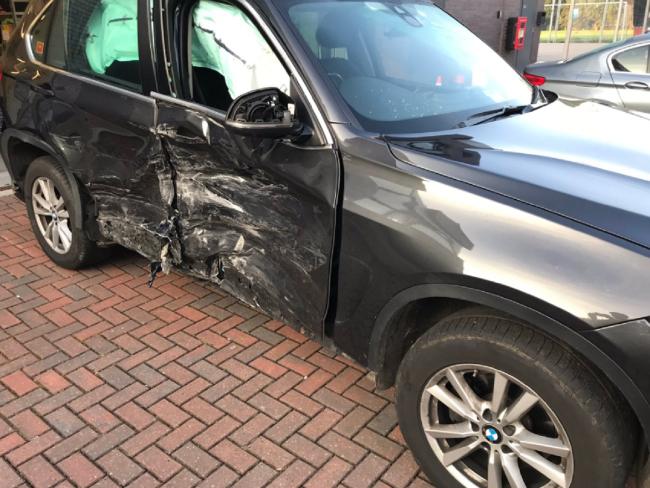 Are FreeCarCheck connected to/owned by HPI Check®?
No!
We are a fully independent UK company — although we use many of the same service providers as HPI Check® – so the vehicle information provided to us is very likely going to be identical, just for a much lower price.
Our outstanding finance checks are powered by Experian. We source most of our data directly from the DVLA, the Police National Database, SMMT and more.
Compare our dirt-cheap vehicle check prices here against HPI Check® and others >